Welcome to the Be Well In Your Cells Team!
We are so excited to have you on board. If you have any questions in the coming days, please don't hesitate to reach out to us.  
We invite you to explore the site and to learn how you can use this technology for yourself and share it with others. 
Our team is an incredible place to grow!  We strive to be a force for good in the world and want you to experience lasting improvement in your health and well-being.  If this speaks to you, you are in the right place! 
We love people and have created this space to help you thrive in business and in life. We want to see you succeed in finding the lifestyle that you desire. We truly believe you have NOT landed here by accident. 
You may be here to make an extra $100 to $200 or just get your product paid for. You're in the right place and your efforts towards bettering yourself and your lifestyle are noticed.
We are here to help you every step of the way.
HOW TO USE YOUR LEARNING PLATFORM
The best way to make the best of your learning platform is to focus on what your business needs RIGHT NOW. Whether you are building a business for financial security or enabling products for yourself, it's ok to start with what your needs are at the moment. 
Each section of the platform will give you insights on how to succeed. You will find SCRIPTS, TEMPLATES, RESOURCES & Don't forget - our MEETINGS where you can meet with our team to gain valuable training and assistance!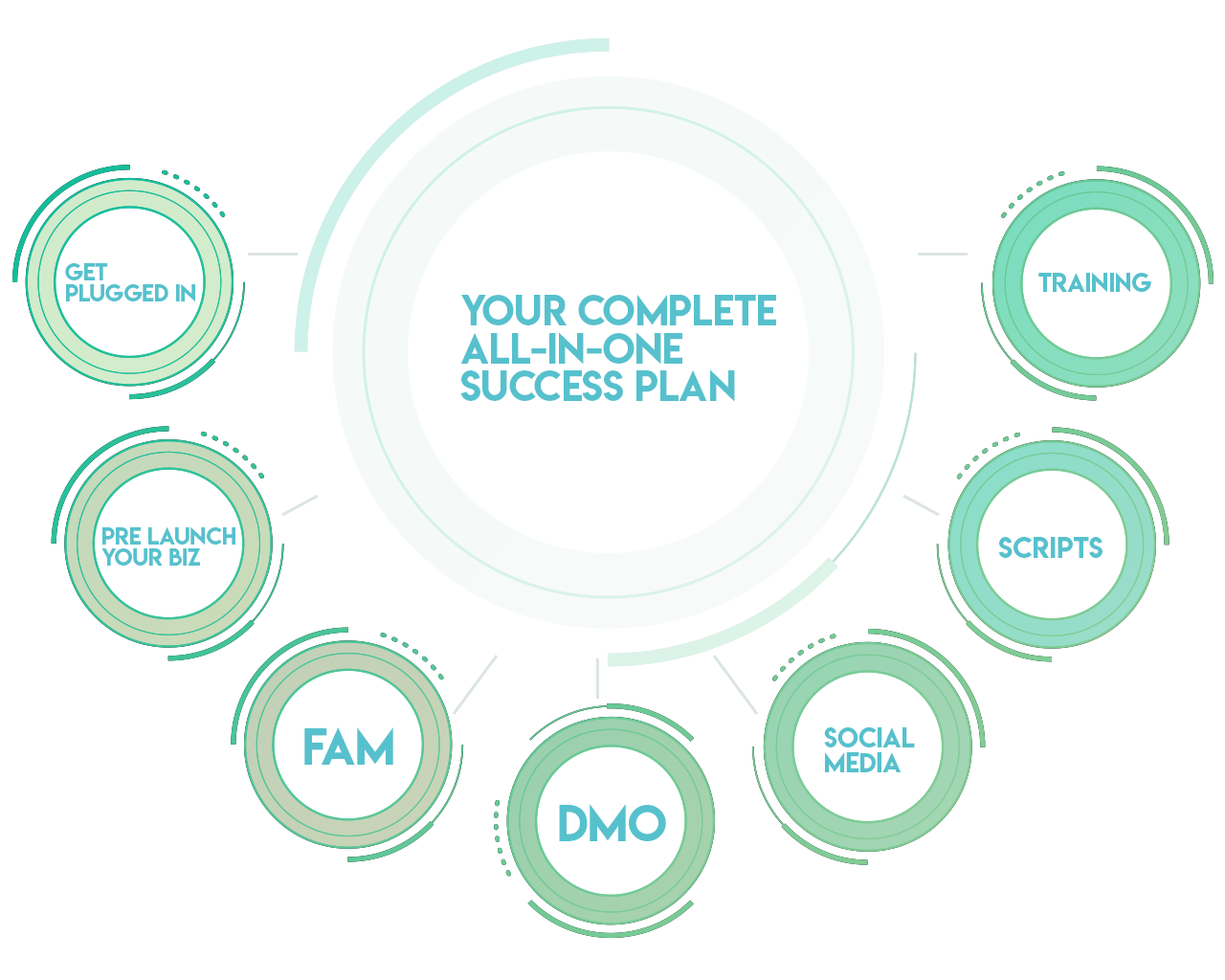 Here Are The Steps To Get Started:
Step 1:
Start with where you are at in your business. Pre-launch, marketing efforts (social media) or attend a training meeting to gain insight on where to go next. To get started click the button below 
Step 2:
If you have any questions, please ask! You can call the person who invited you here or reach out HERE
Step 3:
Once you've completed each section, set up an action plan for the top 3 steps you are going to take to launch your business!
Thank you for being here. We love and appreciate you and we're so excited to to see you succeed!
How do I get started?
How do you eat an elephant?
One bite at a time… 
Small consistent actions daily…